How do you choose from all of the top yoga certifications? Which one is right for you?
You could spend an entire lifetime studying yoga and still not know everything there is about this continually evolving practice. It is important to honor the variety of yoga styles as well traditions and lineage when choosing certifications.
Top Yoga Certifications at Ananda Yoga & Detox Center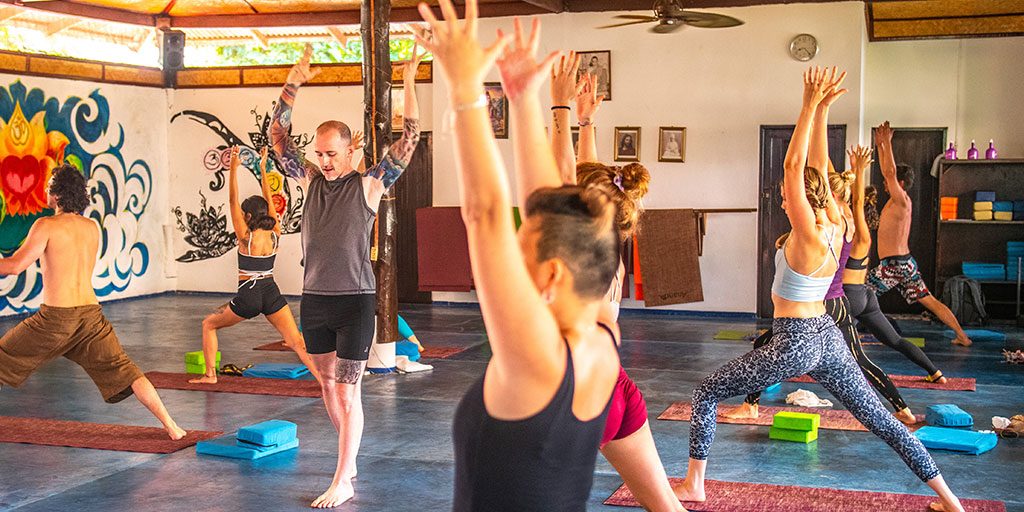 Yoga is a complex practice with a powerful ability to transform lives, therefore, it is no wonder why there are several styles to reflect and share this gift with the world.
We understand becoming a certified yoga teacher is a big investment. With your hard earned money it only makes sense that you'd want to receive the greatest return and take part in the top yoga certifications that compliment your journey.
There are so many different styles with more emerging each day as teachers branch out and find their unique niche, so how do you know which yoga certification is most sought after and will enable you to thrive in this industry personally and professionally?
Below is a summary of the top yoga certifications we offer and how they will impact your development as a yoga practitioner:
200 Hour Yoga Teacher Training
RYS 200 – 200 Hour Yoga Teacher Training: This course is the foundation base of becoming an alignment Hatha and Vinyasa yoga teacher allowing you to deepen your personal practice and connect to others and within. Being the initial stepping stone, after completing this certification you can grow and evolve in the direction you choose.
300 Hour Yoga Teacher Training
RYS 300 – 300 Hour Yoga Teacher Training: For those who are serious about teaching as a profession our 300 hour course will help you to "level up" and deliver master classes, heighten private instruction and refine your clientele. Through this training teachers learn to breakthrough and flourish in the yoga industry as they set themselves apart. They will develop workshops, retreats and build their signature touch.
100 Hour Yin Yoga Teacher Training
YIN 100 – 100 Hour Yin Yoga Teacher Training: As we live predominantly Yang lifestyles YIN is a highly sought after teaching style which requires a deep understanding of the body, props and adjustments to gain the greatest effect. This course is a rewarding way to slow down, connect to your essence and continue your yoga education.
Gaining experience holds great value in our personal development as well as growing a yoga portfolio. Our training at Ananda Yoga and Detox Center encourages graduates to align consciousness with purpose, values and passions in their everyday practice.
All of the courses offered at our resort are top yoga certifications which will support your ongoing passion for yoga. After your time with our team of professionals you walk away with the ability and poise to utilize your hard earned certificate to the fullest.