Embark on a journey of self-awareness in this powerful 50hr Kundalini Yoga Immersion and teacher training. Break through your limitations and awaken into your true essence. When you raise your Kundalini, you unleash your full potential. Kundalini Yoga is called the yoga of awareness, because it provides a pathway for you to lift the veil of confusion and illusion. Become the master of your mind, body and soul.
Program Details
Key Offerings:
Explore the depth of your cosmic consciousness
Awaken your Kundalini through transformative practices.
Explore spiritual growth and lift the veil of your limiting programs.
Learn powerful techniques to unlock your infinite potential and power
Experience improved and increased circulation through pranayama and active meditation
Feel the power of sound and vibration through ancient mantras
Discover the roots of Kundalini and its integration with Hatha Yoga and Qigong.
Purify and harmonise the organs and glandular system
Go beyond the physical and discover your 10 bodies.
Harness the power of mudras to activate inner key codes
Gain vitality and radiance while reducing stress.
Empower yourself as you integrate this sacred science into your modern lifestyle.
Tune into the power of your spine for improved health and longevity
Depth of knowledge to teach three powerful Kundalini Kriyas
Aquire 50-hour Yoga Alliance continuing education certificate that is internationally recognised
Our program meets and exceeds all yoga alliance requirements. Your 50-hour program features the following
Comprehensive asana instruction in Kundalini kriya, meditation, breathwork, mantra and mudra
Daily pose clinics and workshops
Functional spinal, glandular and organ anatomy curriculum
Introduction to kundalini energy principles in relation to awakening the kundalini
Kundalini yoga concept and history
Dynamic teaching curriculum – you will practice teaching 3 kundalini kriya sequences, 3 kundalini meditations and specific kundalini mantras
Ethics of teaching and scope of practice
Yoga for self care and self healing
The yoga lifestyle
All instruction in English so you must be able to speak and read English at conversational level
You must be able to participate in a group learning experience and be willing to accept and provide feedback in an objective and constructive way.
Some yoga experience but you do not have to be advanced.
To receive 50-hours of Yoga Alliance approved professional development credits you must have 200-hour Yoga teaching certification currently registered with Yoga Alliance
Dates
| | |
| --- | --- |
| Training Dates | Early Bird Discount Ends |
| February 4 – February 11, 2024 | Dec 23, 2023 |
| March 24 – March 31, 2024 | Feb 10, 2024 |
| May 5 – May 12, 2024 | March 23, 2024 |
Opening Sunday: Check in – 2pm. Orientation and opening dinner 5 pm.
Program Graduation final Saturday. Check out 11 am on final Sunday.
Program Instructors
Jewels Athena Bertrand (E-RYT® 200, RYT® 500, YACEP®, CHHC)
Jewels Athena is a 500 hour certified Kundalini Yoga Teacher and Hatha Yoga teacher. She has been guiding her clients from Stress to Success for 20 years in the USA and internationally. Her background working in the fast paced, intense and oftentimes, toxic environments in the music, marketing, film and fashion industries in New York City is what drew her to holistic lifestyle. She understands how to bridge the spirit world into a modern lifestyle. She now lives between Thailand and Greece where she offers practical yet spiritual solutions for clients looking to find and shine their light.
Raj Palsingh (KRI)
Raj has been involved in Yoga in one form or the other since injuring his spine in 2009. He is a KRI Certified Kundalini Yoga instructor, a Founding Member of Yoga Unify (www.yogaunify.org), from where he is certified both as a Founding Member as well as having served in their
Governing Body for community investment from July 2021 till July 2022. He is a Sikh, born and raised in Thailand and has from young been involved in the Dharmic practices of the Sikh and Buddhist faith. In 2016, he founded the School of Kundalini Yoga in Bangkok, Thailand. Combining the love of Hatha and Kundalini Yoga, practicing yoga with Raj is both familiar and different.
With his unique and varied backgrounds, Raj embodies the principles of Yoga, the Yoga philosophy is embedded in the way he chooses to live and is apparent within any of his yoga
classes. Raj brings his knowledge and experience to the Teacher Training team at Yama Yoga, sharing yoga philosophy with depth, practicality, and wide range of perspective.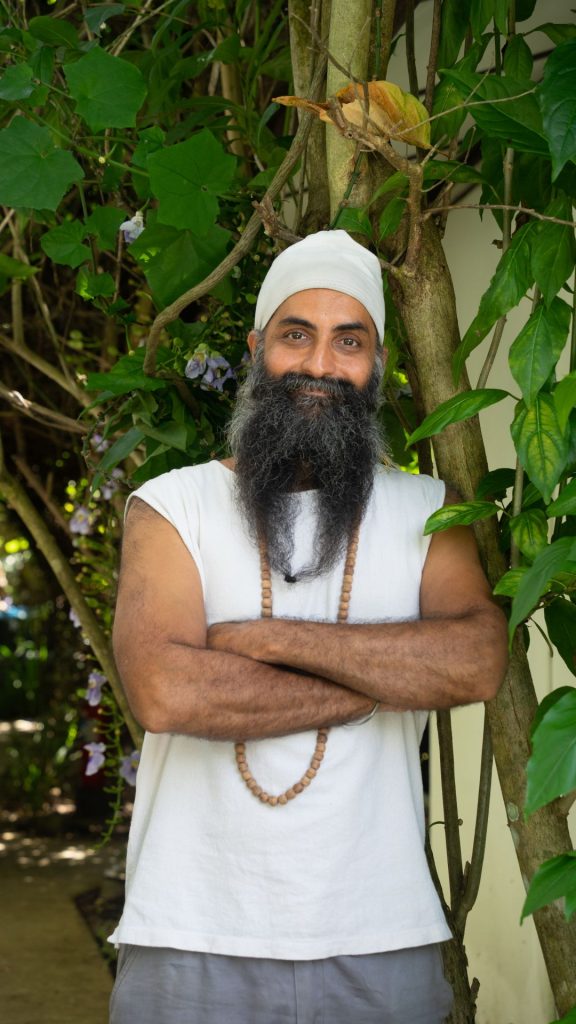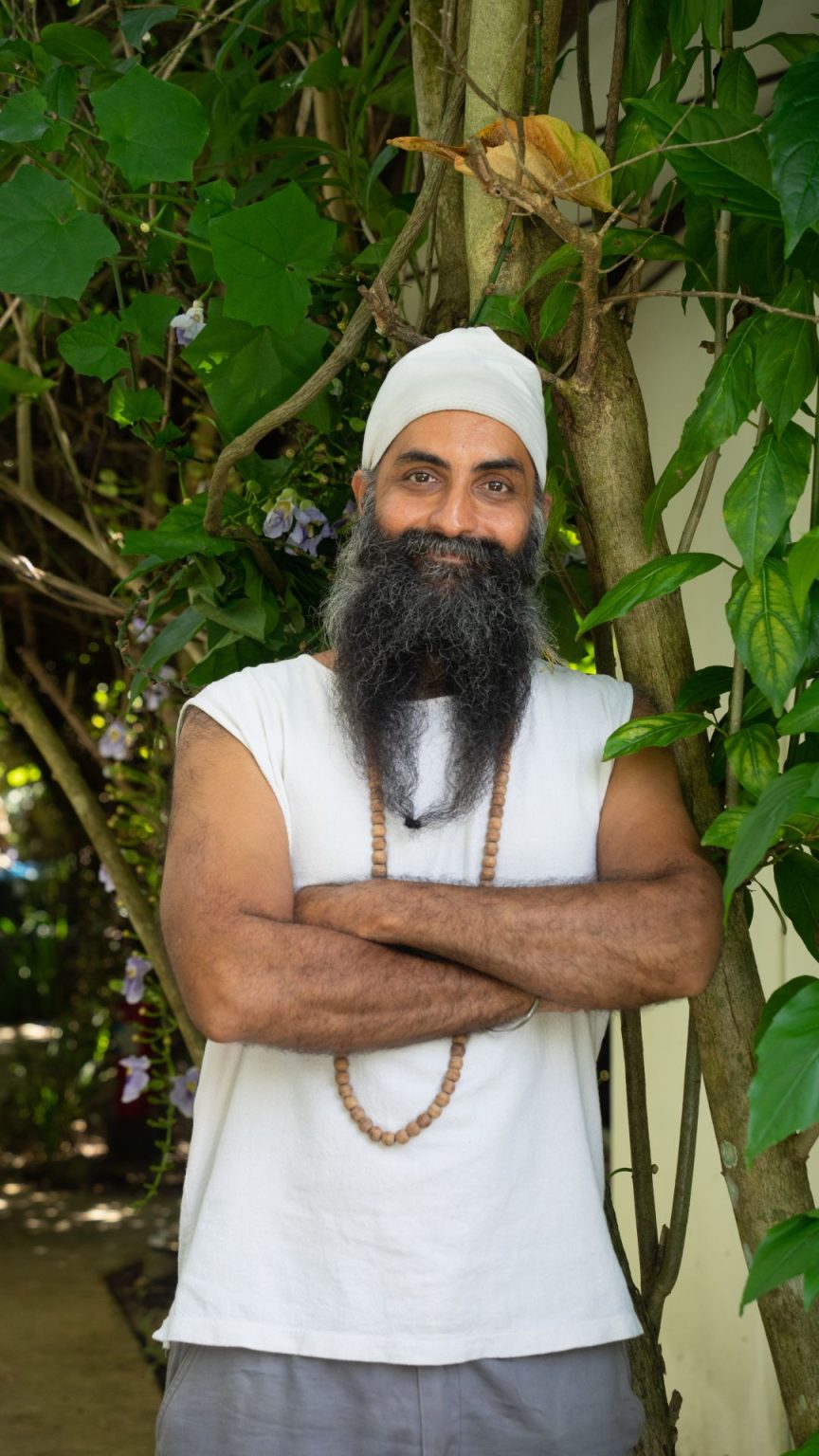 About our Center
Our lovely center has exceptional amenities and is directly across the road from a beautiful beach and bay. Read More
Pricing
Starts at $550 and depends on the type of accommodation (see the table below)
Prices are listed for 1 person
We are offering you a limited early bird discount of USD $150 on all of our plans, if you pay the deposit at least 6 weeks prior to the training
A deposit of USD $200 will reserve your spot.
| | | |
| --- | --- | --- |
| Type of Accomodation | Price in USD | Early Bird Price |
| No accommodation | $700 | $550 |
| Dorm Accommodation (Shared) | $770 | $620 |
| Garden Room (Private) | $975 | $825 |
| Elevated Bungalow (Private) | $1125 | $975 |
What's Included
7 nights of accommodation.

Three healthy vegan / vegetarian meals.

Access to

salt water pool

,

steam room

,

relaxation areas.

Sunsets and beach walks.
Unlimited herbal tea and filter water.
One massage over the duration of the training.
Welcome package and graduation party.

Assistance with Motorbike and bicycle rental.

15% Discount off a yoga or detox retreat within a year of the completion of your training.
Free Wi-Fi
A Peak into our Yin Classes
Accommodation Types
Our mixed gender dorm rooms can accommodate up to 4 people. They are simple yet comfortable and include the basics of what you will need. Just steps from the studio.
We have both private and shared garden rooms. All feature balconies overlooking our lovely garden. Sea breezes will keep you cool.
We have dorm rooms and both private and shared garden rooms. The Garden Rooms feature lovely balconies looking out at the sunset.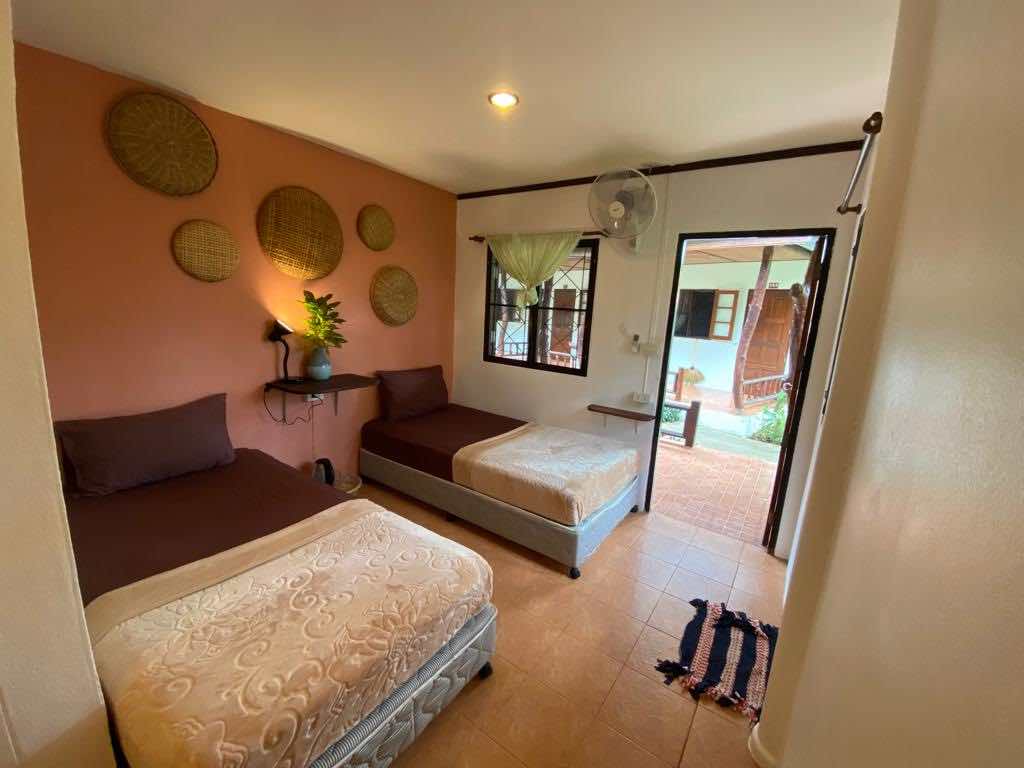 Schedule
| | |
| --- | --- |
| Time | Activity |
| 6:45 – 9:15 am | Morning Sadhana |
| 9:00 – 11:00 am | Breakfast with option to join other classes |
| 11:00 – 1.30 pm | Art of Teaching |
| 1:30 – 2:30 pm | Lunch |
| 2.30 – 4:30 pm | History/ Theory/ Workshop |
| 4.45 – 6.15 | Evening Kriyas and Meditation |
| 6:15pm | Dinner and Rest |
We are a Yoga Alliance accredited Registered Yoga School (RYS)

Testimonials
New to Kundalini yoga and not knowing what to expect, I went with flow. And that flow brought me to a place and gave me a life experience I will cherish for the rest of my life. It opened my heart and soul and brought me to a level of consciousness and inner peace I could not have anticipated. And for this I am so very grateful….
It was a beautiful experience. I think for anyone who has the opportunity to join Jewels in yoga practice, or life in general will be rewarded by the experience.
— Sarah, Chang Mai, Thailand
Raj has a natural talent to communicate and bring Kundalini yoga practice to a whole higher level. He is always so friendly, personable, and clear, as he helps you ease into the practice. He explains movements with clarity while also giving information about how it benefits the body and/or teaching us many interesting facts about the history of Kundalini yoga. Every class is different providing so much new knowledge and leaving me feeling a great sense of calm every time.
— Catherine, Bangkok, Thailand
I first went to Jewel's Kundalini Yoga classes in Thailand, which made me become passionate about this practice. … I find her always very well prepared, and I very much appreciate her energetic, warm yet professional approach to whatever she does. She just knows her stuff, has an amazing capability of getting everyone involved and is truly committed to getting through to the needs of each participant. Feels like searching for the jewel within yourself.
— Liana, Johannesburg, Gauteng