Searching for a 300 Hour Advanced Yoga Teacher Training in Thailand? Ananda Yoga and Detox provides a 5-week intensive practice-based program on the beautiful island of Koh Phangan. Join us to elevate your practice and embody your teaching. Our 300-hour multi-style advanced program will offer challenging asana practices and deep philosophical and personal explorations. Our pedagogical workshops will increase your dexterity as a teacher and yoga professional. If you are serious about your growth this is the program for you.
In a Partnership with Yama Yoga Studios
Dates
| | |
| --- | --- |
| Dates | Early Bird Discount if deposited by: |
| March 31 – May 5, 2024 | February 17 |
10% discount for Alumni and 15% discount for Thai nationals and residents
Program Description
Yama Yoga's Advanced Multi-Style 300 hour Yoga Teacher Training program at Ananda Yoga and Detox Center is perfect for practitioners and teachers seeking the time, space and reflection for transformative personal and professional growth
Led by Valerie Jeremijenko (PhD, EYRT500) our 5-week immersive program uses the concept of Svadhayaya (self-study) as a way to build upon our current asana and teaching practices.
Our rigorous asana curriculum will explore a variety of modalities, including vinyasa, ashtanga, hatha, alignment-based, and kundalini yoga while our teaching units will provide the opportunity to develop advanced asana classes in addition to exploring the needs of unique populations through personal research projects and workshop development. Take your teaching and practice to the next level and professionalize your unique contribution to the yoga world and community.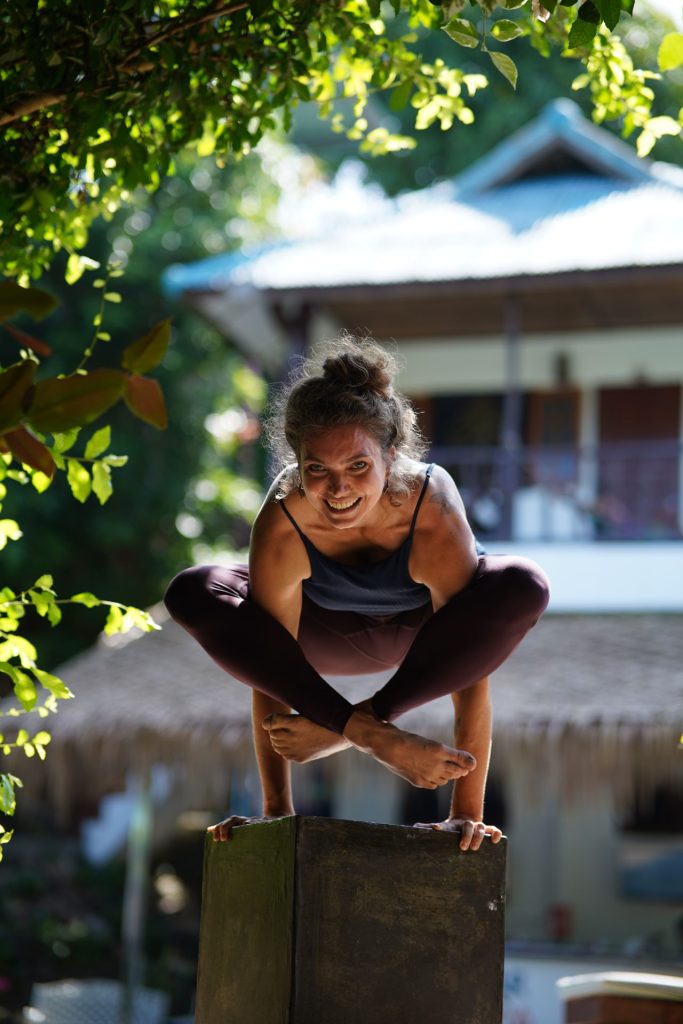 Hear about the Program (Video)
Ananda Yoga and Detox Center offers premier yoga and detox services at affordable prices. Our detox program is considered the best in Koh Phangan, our yoga retreats and workshops provide relaxing holidays while deepening your practice and our all-inclusive Yoga Teacher Training programs have produced incredible teachers all over the world. Watch the video below.
Pricing
Starts at $3,300, and depends on the type of accommodation (see the table below).
Our early bird discount for the 300 Hour Program is $350 off all of our plans if your deposit is paid at least 6 weeks in advance or advertised date.
| | | |
| --- | --- | --- |
| Type of | Price (US $) | Early Bird Price |
| No Accommodation | $3,300 | $2,950 |
| Dorm Accommodation (Shared) | $3,600 | $3,250 |
| Garden Room (Private) | $4,350 | $4,000 |
What's Included
35 nights of accommodation.
5 weeks of comprehensive training with manuals and workbooks for each unit.
Over 270 hours of contact hours with lead teacher trainers.

Three healthy vegan / vegetarian meals.

Access to

salt water pool

,

steam room

,

relaxation areas.

Sunsets and beach walks.
Unlimited herbal tea and filter water.
Three massages over the duration of the training.
Welcome package and graduation party.
15% Discount off a yoga or detox retreat within a year of the completion of your training.
Free Wi-Fi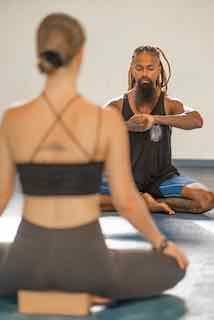 Schedule
| | |
| --- | --- |
| Time | Activity |
| 7 – 9 am | Practice – Ashtanga Focused |
| 9 – 10:00 am | Breakfast & Break |
| 10 – 11.30 | Alternating Yoga Anatomy and Practical Yoga Philosophy |
| 11.45 – 1.45 pm | Practice – Vinyasa, Hatha, and other forms |
| 2:00 – 3:00 pm | Lunch |
| 3:00 – 5.30 pm | Teaching Clinics and Elective hours |
| 5:45 – 6:45 pm | Meditation and related forms |
| 7:00 pm | Dinner |
We are a Yoga Alliance accredited Registered Yoga School (RYS)

Program Details
Upon successful completion of this training course you will be equipped with:
The ability to sequence and teach advanced vinyasa style asana class
The ability to offer specialised workshops and trainings
The interpersonal skills needed for successful teaching practices
Your own personalised asana practice
Your own personalised meditation practice
An understanding of yoga anatomy, both subtle and contemporary
An understanding of the greater context of Yoga including its textual basis and modern interpretations
A personal and experiential understanding of yoga philosophy
Business of Yoga skills
A 300-hour Yoga Alliance certificate that is internationally recognised
Our program meets and exceeds all yoga alliance requirements. Your 200 hour program features the following
Comprehensive asana instruction
Daily pose clinics and workshops
Practical yoga anatomy curriculum
Practical yoga philosophy curriculum
Dynamic and very hands on teaching curriculum
Basic Sanskrit
Ethics of teaching and scope of practice
Yoga for self care and self healing
The yoga lifestyle
All instruction in English so you must be able to speak and read English at conversational level
You must be able to participate in a group learning experience and be willing to accept and provide feedback in an objective and constructive way.
Some yoga experience but you do not have to be advanced
Prior completion of a 200 hour level certification program
Program Instructors
Valerie Jeremijenko (ERYT 500 since 2006, YACPE, PhD, MFA.)
With over 30 years of practice and teaching experience and 15 years of leading teacher training programs Valerie invests in the personal and professional development of students using the tools of asana, practical philosophy, anatomical inquiry, and the simple joy of practice. She infuses her classes with warmth, humour and compassion focusing on self-study and self-nurture for the duration of the program.
Raj Palsingh
Raj has been involved in Yoga in one form or the other since injuring his spine in 2009. He is a KRI Certified Kundalini Yoga instructor, a Founding Member of Yoga Unify (www.yogaunify.org), from where he is certified both as a Founding Member as well as having served in their
Governing Body for community investment from July 2021 till July 2022. He is a Sikh, born and raised in Thailand and has from young been involved in the Dharmic practices of the Sikh and Buddhist faith. In 2016, he founded the School of Kundalini Yoga in Bangkok, Thailand. Combining the love of Hatha and Kundalini Yoga, practicing yoga with Raj is both familiar and different.
With his unique and varied backgrounds, Raj embodies the principles of Yoga, the Yoga philosophy is embedded in the way he chooses to live and is apparent within any of his yoga
classes. Raj brings his knowledge and experience to the Teacher Training team at Yama Yoga, sharing yoga philosophy with depth, practicality, and wide range of perspective.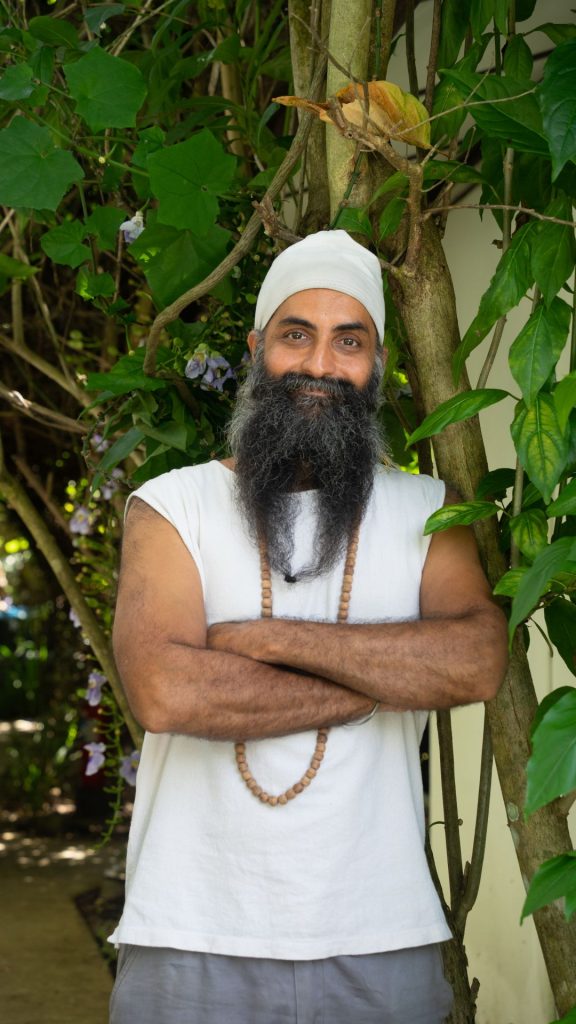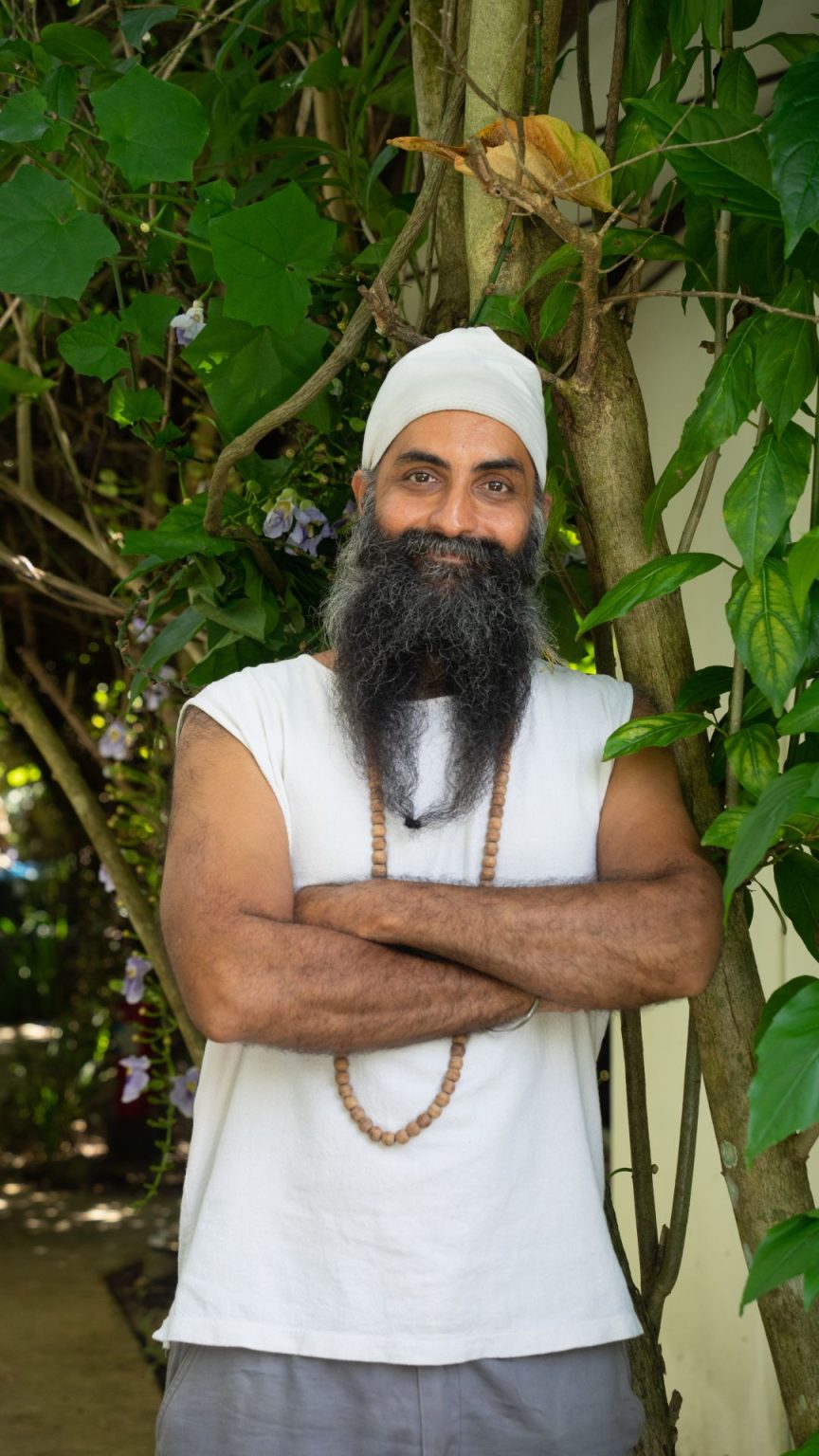 Amanda Capobianco (E-RYT® 200, RYT® 500, YACEP®)
Amanda joins the Yama Yoga team at Ananda Yoga and Detox Center to share meditative and mantra practices. When sharing these various practices Amanda's intention is to create a contemplative and permissive space where students can learn and practice tools that engender awareness, compassion and gratitude in a place and time often marked with chaos, stress and disorder. Amanda's honesty and depth often inspire great changes in personal growth and transformation within her students. Having committed to a path of discipline and self study for over two decades, she is a living example of how to weave the ancient yogic teachings into our everyday lives. Her aim is to make the practices accessible, practical and magical.
Gallery
Accommodation Types
Our mixed gender dorm rooms can accommodate up to 4 people. They are simple yet comfortable and include the basics of what you will need. Just steps from the studio.
We have both private and shared garden rooms. All feature balconies overlooking our lovely garden. Sea breezes will keep you cool.
We have dorm rooms and both private and shared garden rooms. The Garden Rooms feature lovely balconies looking out at the sunset.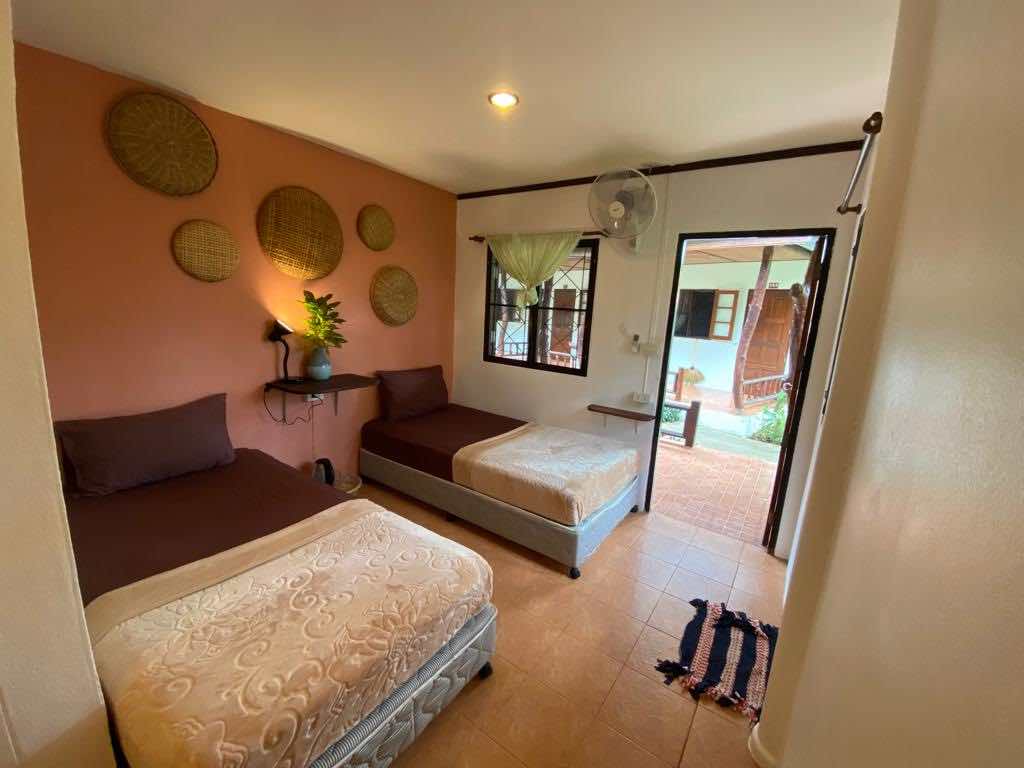 About our Center
Our lovely center has exceptional amenities and is directly across the road from a beautiful beach and bay. Read More
Testimonials
The Yama YTT was brilliant. Valerie is a wonderful teacher and the group at Yama is like a family where everyone can learn and grow in a loving environment. Strengths of this program are Valerie's extensive knowledge and experience and great practices.
— Federica, 300 hr Yoga Teacher Training
Valerie is a great yoga teacher who infuses her passion for yoga into every thing she does. Over the years I have encouraged many students to take yoga teacher trainings with Yama Yoga AND would still highly recommend it to anyone.
— Natalie, 300 hr Yoga Teacher Training
Yama Yoga not only provides profound, excellent training based on experience and passion, but also offers a loving community to teach, learn, and grow together. I would always recommend this studio and fully support their approach of teaching.
— Nicola, 300 hr Yoga Teacher Training