Embark on a transformative 50-hour Yin Yoga Teacher Training, delving into the alchemy of Yin Yoga to unlock your inner potential. This immersive program provides a powerful container for exploration, nurturing your personal sadhana and empowering you to radiate authenticity as a teacher. With unwavering support, you'll embrace subtle body practices, expanding your horizons and adding depth to your yoga repertoire. Discover the profound art of Yin Yoga, its principles, techniques, and historical roots. Experience enhanced flexibility, improved circulation, and reduced stress. Join us on this journey of self-discovery, igniting your passion and finding your unique voice as a teacher, while aligning your practice with your true being.
Awakening the Inner Alchemist: Harnessing Transformation through Yin Yoga
Program Details
Embark on this transformative Yin Yoga journey, nurturing your practice, expanding your teaching skills, and awakening the profound essence within. Let the alchemy of Yin Yoga guide you to new realms of self-discovery and transformation.
Key Offerings:
Unleash your inner alchemist through transformative practices.
Explore spiritual growth and access deeper layers of consciousness.
Learn powerful techniques to unlock your true potential and inner wisdom.
Embrace extended pose holds and the significance of connective tissues.
Discover the roots of Yin Yoga in traditional Chinese medicine and its integration with Hatha Yoga.
Harness the transformative potential of subtle body practices in your personal sadhana and teaching.
Experience improved flexibility, increased circulation, and reduced stress.
Find support and empowerment as you cultivate your authentic voice and share the gift of yoga from a place of alignment within yourself.
Business of Yoga skills
A 50-hour Yoga Alliance continuing education certificate that is internationally recognised
Our program meets and exceeds all yoga alliance requirements. Your 50-hour program features the following
Comprehensive asana instruction in yin forms
Daily pose clinics and workshops
Functional yoga anatomy curriculum
Introduction to Chinese medicine principle in relation to yin yoga practice
Yin yoga concept
Dynamic and very hands on teaching curriculum – you will practice teaching yin sequence
Ethics of teaching and scope of practice
Yoga for self care and self healing
The yoga lifestyle
All instruction in English so you must be able to speak and read English at conversational level
You must be able to participate in a group learning experience and be willing to accept and provide feedback in an objective and constructive way.
Some yoga experience but you do not have to be advanced.
To receive 50-hours of Yoga Alliance approved professional development credits you must have 200-hour Yoga teaching certification currently registered with Yoga Alliance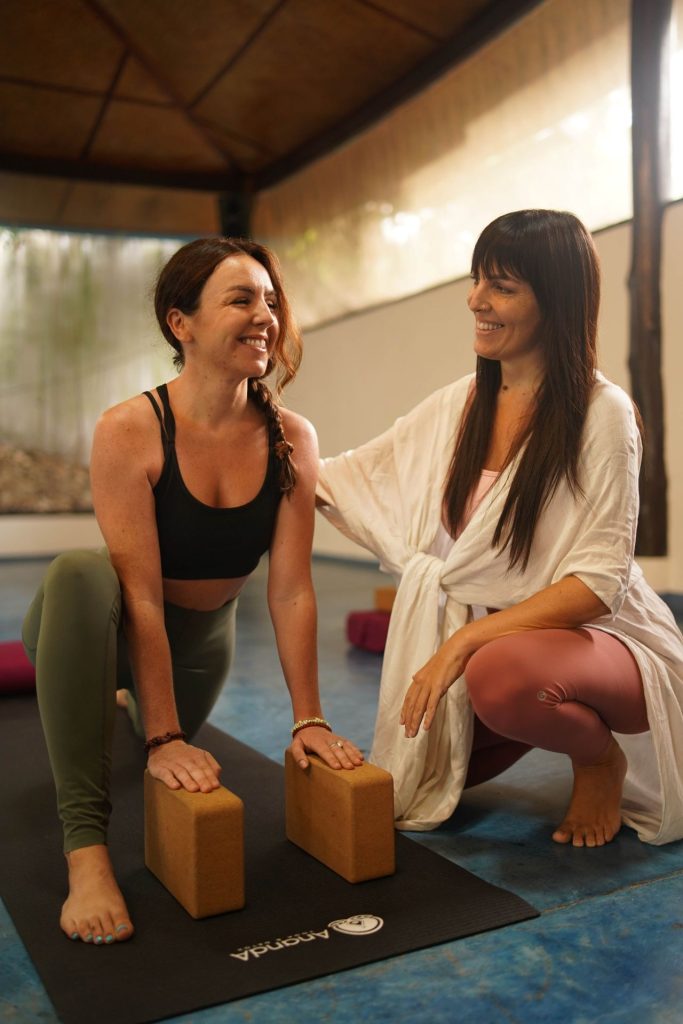 Dates
| | |
| --- | --- |
| Training Dates | Early Bird Discount Ends |
| November 5 – November 12, 2023 | September 30, 2023 |
| February 11 – February 18, 2024 | January 6, 2024 |
| March 17 – March 24, 2024 | February 3, 2024 |
Opening Sunday: Check in – 2pm. Orientation and opening dinner 5 pm.
Program Graduation final Saturday. Check out 11 am on final Sunday.
Amanda Capobianco (E-RYT® 200, RYT® 500, YACEP®)
Amanda joins the Yama Yoga team at Ananda Yoga and Detox Center to share meditative and mantra practices. When sharing these various practices Amanda's intention is to create a contemplative and permissive space where students can learn and practice tools that engender awareness, compassion and gratitude in a place and time often marked with chaos, stress and disorder. Amanda's honesty and depth often inspire great changes in personal growth and transformation within her students. Having committed to a path of discipline and self study for over two decades, she is a living example of how to weave the ancient yogic teachings into our everyday lives. Her aim is to make the practices accessible, practical and magical.
About our Center
Our lovely center has exceptional amenities and is directly across the road from a beautiful beach and bay. Read More
Pricing
Starts at $550 and depends on the type of accommodation (see the table below)
Prices are listed for 1 person
We are offering you a limited early bird discount of USD $150 on all of our plans, if you pay the deposit at least 6 weeks prior to the training
A deposit of USD $200 will reserve your spot.
| | | |
| --- | --- | --- |
| Type of Accomodation | Price in USD | Early Bird Price |
| No accommodation | $700 | $550 |
| Dorm Accommodation (Shared) | $770 | $620 |
| Garden Room (Private) | $975 | $825 |
| Elevated Bungalow (Private) | $1125 | $975 |
What's Included
7 nights of accommodation.

Three healthy vegan / vegetarian meals.

Access to

salt water pool

,

steam room

,

relaxation areas.

Sunsets and beach walks.
Unlimited herbal tea and filter water.
One massage over the duration of the training.
Welcome package and graduation party.

Assistance with Motorbike and bicycle rental.

15% Discount off a yoga or detox retreat within a year of the completion of your training.
Free Wi-Fi
A Peak into our Yin Classes
Accommodation Types
Our mixed gender dorm rooms can accommodate up to 4 people. They are simple yet comfortable and include the basics of what you will need. Just steps from the studio.
We have both private and shared garden rooms. All feature balconies overlooking our lovely garden. Sea breezes will keep you cool.
We have dorm rooms and both private and shared garden rooms. The Garden Rooms feature lovely balconies looking out at the sunset.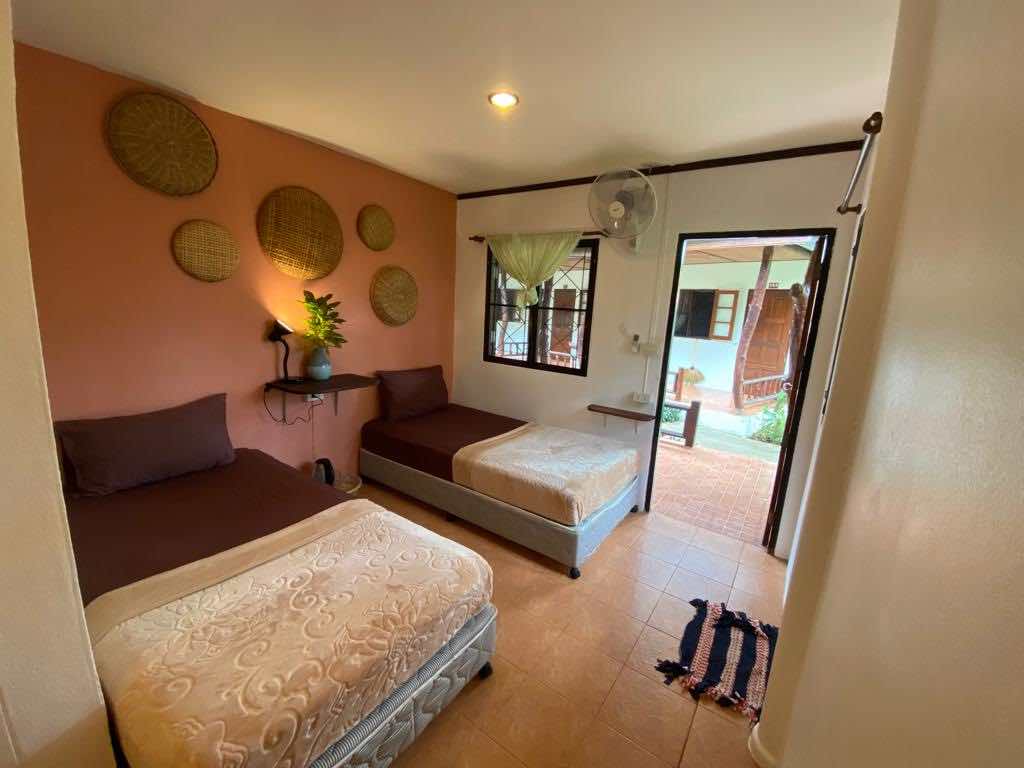 Schedule
| | |
| --- | --- |
| Time | Activity |
| 7:00 – 9:00 am | Morning Yin |
| 9:00 – 11:00 am | Breakfast with option to join Yang class |
| 11:00 – 1.30 pm | Workshop/ Lectures |
| 1:30 – 2:30 pm | Lunch |
| 2.30 – 4:30 pm | Lecture/Workshop |
| 4.45 – 6.15 | Evening Yin and Meditation |
| 6:15pm | Dinner and Rest |
We are a Yoga Alliance accredited Registered Yoga School (RYS)

Testimonials
On top of the outstanding knowledge and competence Amanda has on the topic, she provided endless support in the transformation process through kind words as well as practical tools sharing. I 100% recommend her trainings and I am sure I will attend one of them again soon in the future.
— Beatrice
Her teaching goes beyond connecting with the physical body to tap into the subtle body. Practicing with her has helped me understand anatomy as an entry point to a deeper connection to my intuition and energy. I take Amanda's workshops and trainings whenever I get the opportunity and would recommend them to anyone interested in deepening their practice.
— Whitney
Amanda's fuses kinesiology, ancient wisdom, and a keen sense of humor in a completely unique teaching style that lands and sticks to your bones. Whether she's leading an energizing morning practice or a 7-person retreat to India, she always maximizes her students' insights.
— Stephen