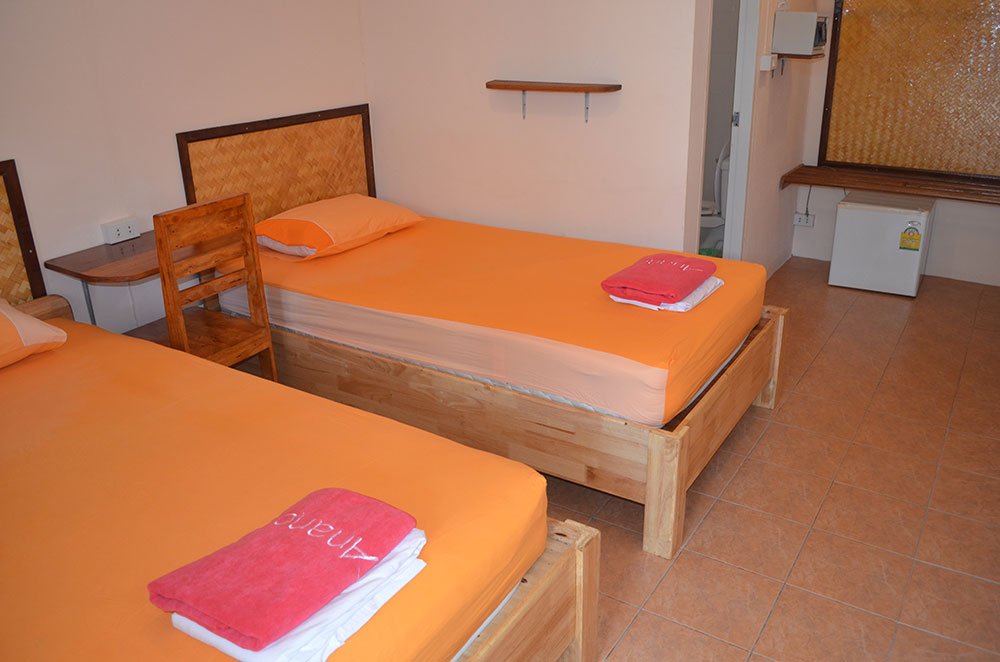 Amenities
The A/C standard rooms have:
private bathroom,
hot water,
air conditioning and a fan,
refrigerator,
safe-box,
patio,
and a hammock.
AC Room Gallery
This slideshow requires JavaScript.
Complimentary
Guests enjoy complimentary use of our:
chlorine-free salt water swimming pool,
herbal steam sauna,
filtered drinking water,
and WiFi.
Regular A/C Room Rates
Regular Nightly Rate:
Peak Season Nightly Rate:
(20 December – 10 January)
All prices are in Thai Baht
Click here for a currency convertor.
Other accommodations
See also