Ananda Yoga Class Schedule
[ai1ec view="agenda"]
---
Daily Drop-In Yoga classes
All listed class times available for drop-in.
Class Prices
Save on Drop-In Yoga with these Class Packs!
1,500 baht for 6 classes
2,800 baht for 12 classes
Everyone is very welcome to drop in!!!
Ananda Yoga Studio
Ananda's Yoga Studio is 15m x 10m (150m2 of clear space), making it one of the biggest in Thailand. Many spiritual practitioners come and share their programs here.
Yoga For Health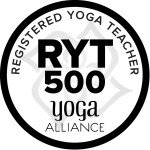 Ananda offers Alignment Oriented Yoga tailored to fit an individual's needs. Whether you are on detox or fasting, these classes will offer specific asanas for specific needs.
Our yoga staff includes yoga teachers certified at the Yoga Alliance 500 hour certification to ensure a safe and knowledgeable approach to your study.
Yoga teachers will guide you through a class geared to fit your lifestyle and needs. Focusing on flexibility and range of motion, Ananda's Yoga classes are for all types of students, from young to old and beginners to advanced students and yoga teachers.
Ananda Pure Yoga Retreats
200 Hour Yoga Teacher Certification
Let us accommodate you, feed you delicious health-conscious yogi food, and offer some of the best yoga on Koh Phangan.
See our accommodations