Asia is world renowned for medicine and holistic well-being. In Thailand healing, is a top location to tap into just that. Thailand is a nation boasting picturesque beaches, striking temples, heightened spirituality and endless summer, all at an affordable price it's no wonder why people from all over the world come to the land of smiles to reconnect within. At Ananda Yoga & Detox Center on the beautiful tropical island of Koh Phangan Thailand, you can reconnect, still your mind, and get rid of stress as you are surrounded by a blissful oasis.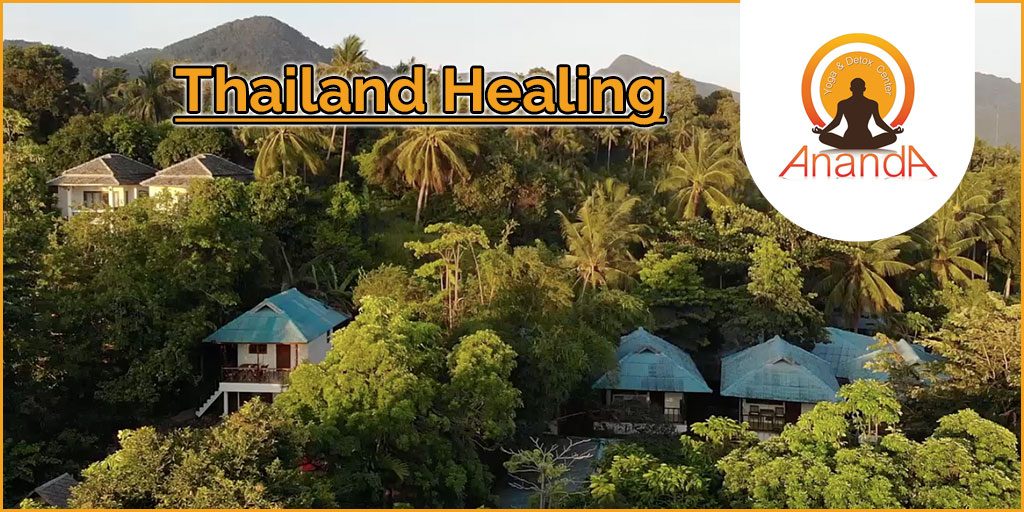 Thailand Healing Retreats
Regardless of where you're from, the time in your life, aspect of restoration you seek or your prior path, it is never too late to rectify the past and change your future for the better with Thailand healing. Self-love and an appreciation for when we need to take time for ourselves is a gift of tuning into our intuition. Realizing this call for Thailand healing fosters a deep connection and care which you will find at Ananda Yoga and Detox Center. Recharge energy and leave our resort feeling revitalized.
This region is known and respected globally for Thailand healing, Thai massages bring overall value and affordability for life altering transformation. We utilize all of these factors extensively as you restore and rest your body in heavenly setting. At Ananda Yoga and Detox Center you can attend meditation classes, practice yoga, swim in our salt water pool, breathe in the many benefits of a traditional herbal steam sauna and surrender to world famous Thai massage all in a happy and supportive environment that won't break the bank.
All around our resort, the spiritual connection of Thailand is heightened as Koh Phangan is an island like no other. Every day will bring options available for any calling from drumming circles, ecstatic dance, pranayama, reiki, chakra energy sessions and so much more.
This special community and our resort are home to many yogis with delicious vegan and vegetarian food readily available to support a healthy lifestyle with ease. Throughout the country you will find streets bustling with creativity and local crafts, cultural dance, mountains high and wide and stunning Buddhist temples with devoted monks.
Ananda Yoga and Detox Center honors the privilege of Thailand healing for our guests who wish for the experience of lifetime in a unique and tranquil space. Are you ready to experience Thailand healing at its finest? Book your next retreat today!