Are you a yoga teacher or advanced yoga practitioner who is trying to determine what is next for your practice? Perhaps you feel like there is another stage beyond asana practice that you'd like to unlock and discover? Our Pranayama Immersion will illuminate the next stages of your practice, and meet all of the Yoga Alliance 3-year continuing education requirements.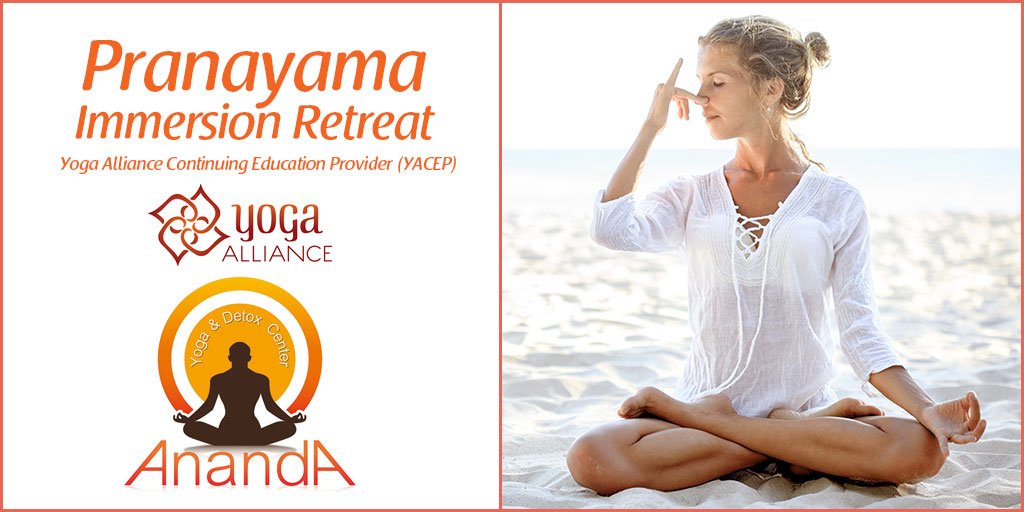 This Yoga Alliance Continuing Education Program (YACEP), is a 7 Day Intensive Retreat on Koh Phangan, Thailand. This course is designed to help you gain a deeper insight of Pranayama knowledge in the form of practice, yogic philosophy, anatomy-physiology, teaching methodology and experience embodied in the ancient yoga texts.
When is the next Pranayama Retreat?
Check In/Out
After 2:00pm Check In
Before 11:00am Check Out
This course meets the continuing education training requirements designated by Yoga Alliance.
What are the Requirements for a Registered Yoga Teacher?
Every three years starting from your initial date of registration, each RYT and E-RYT must complete and log a minimum of:
45 hours teaching yoga, and
30 hours of yoga related training that is directly related to one of our Educational Categories, of which:

At least 10 training hours must be Contact Hours.
No more than 20 training hours may be Non-Contact Hours.
This Pranayama Immersion Course Will Cover:
Pranayama Theory
Science of Pranayama
Self Practice
Teaching Techniques of Pranayama
Pranayama Immersion Retreat Contents
Introduction of Prana
Pancha Kosha Vital Sheaths
Prana and Chakra
Prana and Nadi
Prana and Mantra
Introduction of Pranayama
Introduction to yoga texts with reference to Pranayama
Essential Mudras, Bandhas and Asanas for Pranayama
Physiology of Pranayama
Guidelines of Pranayama
Pre Pranayama Practice
Classic Pranayama Practice
Pranayama Immersion Retreat Daily Schedule
7:00-7:45 A.M. Shatkarma
8:00-9:30 A.M. Alignment Hatha Yoga
9:30-10:30 A.M. Pranayama Practice
10:30-11:00 A.M. Breakfast
11:30-1:30 P.M. Pranayama Theory (Methodology/Anatomy/Philosophy)
1:30-4:30 P.M. Rest, Snack & Self Study
4:30-6:00 P.M. Gentle Hatha
6:00-7:00 P.M. Pranayama Practice
7:00-7:30 P.M. Meditation
7:30-8:00 P.M. Dinner
Ananda Yoga & Detox Center Rooms and Amenities
We offer several room types for your comfort level and budget.
Prices include 7 nights of accommodation (Except the No Accommodation Option)
Daily Breakfast & Dinner
Course Manual
Neti Pot
Neti Sutra
This slideshow requires JavaScript.
A deposit of just 4,000 Baht ( ≈ $128, €102) reserves your space.
Prices are per person
4,000 Baht discount per person for room share (does not apply to Dorm)
Upon completion of this course, attendees will receive a certificate of completion, which can be submitted to Yoga Alliance to receive ​30 Continuing Education Contact Hours. This course is taught by Johnny Nasello, an Experienced Registered Yoga Teacher (E-RYT 500), Yoga Program Director of Ananda, and Lead Yoga Teacher Trainer.
Yoga Alliance Educational Categories
Techniques, Training & Practice (TTP)
20 Contact Hours
0 Non-Contact Hours
Teaching Methodology (TM)
3 Contact Hours
0 Non-Contact Hours
Anatomy & Physiology (AP)
3 Contact Hours
3 Non-Contact Hours
Yoga Philosophy, Lifestyle & Ethics (YPLE)
4 Contact Hours
7 Non-Contact Hours
TOTAL Hours
30 Contact Hours
10 Non-Contact Hours
Additional Yoga Retreat Activities
1 Hour Thai Massage – Included in Retreat Package
We also provide:
Private Off Street Motorbike Parking
Assistance with Motorbike and Bicycle Rental
Laundry Service
Free WiFi
Free Filtered Drinking Water
Yoga Mats, and Blocks
Lots of recommendations!
and did we mention the beautiful sunset every night over the Gulf of Thailand?
Salt Water Pool
Retreat guests enjoy full access to our saltwater pool, and herbal steam sauna.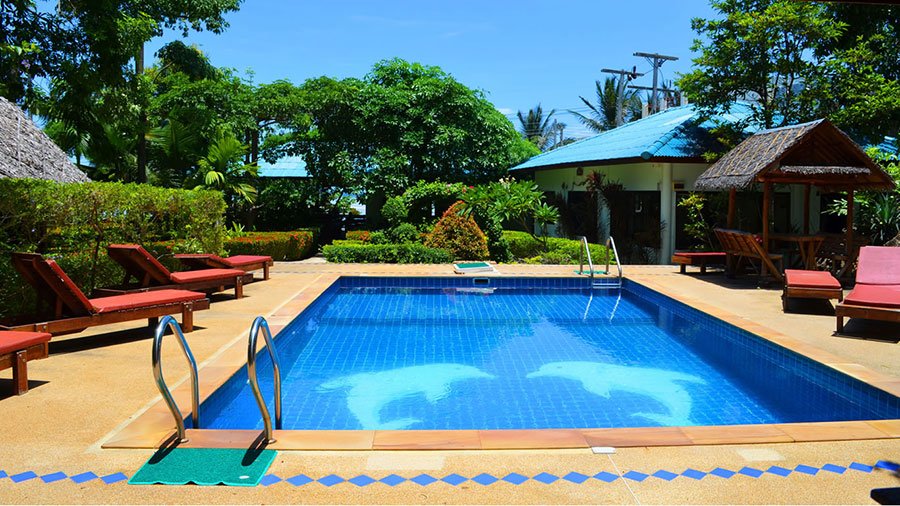 Herbal Steam Sauna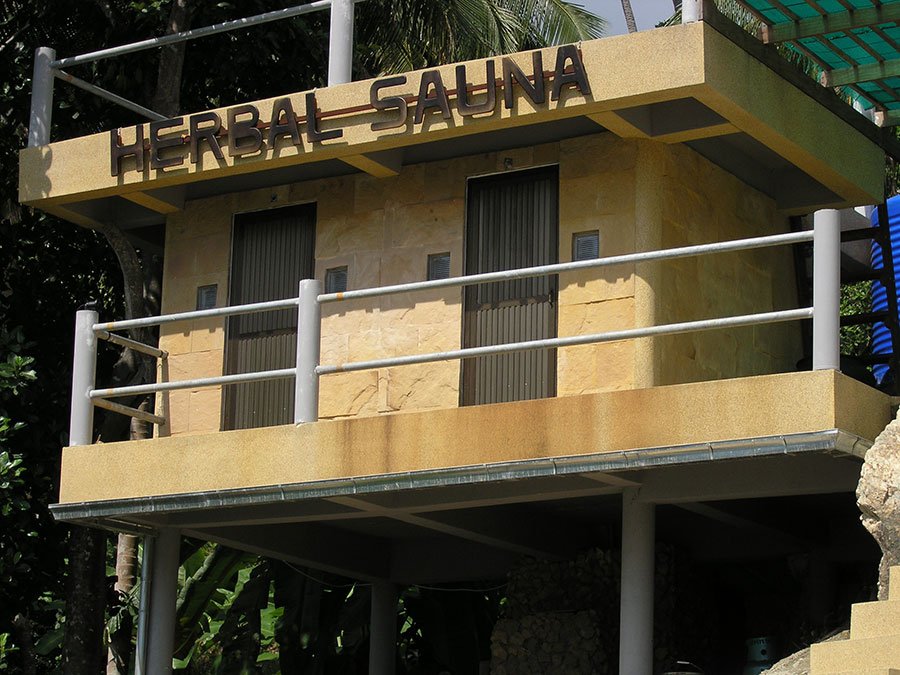 What to Bring
Sunscreen – Thailand sun can be quite intense.
Comfortable Clothes for Yoga and for a tropical environment.
Flip flops/sandals.
Personal Toiletries
Passport/Visa
Most day to day items that you may need can be purchased on the island.
Are you ready to immerse yourself in a full week of pranayama training?
Contact Us about when this retreat will be scheduled next.