100 Hour Yin Yoga Teacher Training in Thailand
Our 12-day immersive course is designed for yoga teachers, and yogis who want to bring more Yin yoga into their teaching and practice. This course is a Yoga Alliance Continuing Education Program, and hosted on the beautiful tropical island of Koh Phangan, Thailand.
Program Description
Yin Yoga blends the introspective power of meditation with the energy-enhancing properties of yoga and pranayama. It is a perfect complement to active lives and yoga practices, and suitable for practitioners of all levels.
This training has been designed for yoga teachers and yoga practitioners who seek to enhance their teaching or personal practice by turning inward and further discovering the body, breath and mind in ways that are rarely worked in more dynamic "yang" yoga styles.
Enrich your teaching and discover new ways to explore the body-mind connection using the tools of Yin Yoga in this training that combines hands-on instructive teaching and powerful spiritual inquiry.
What's Included
14 nights of accommodation.

Three healthy vegan / vegetarian meals.

Access to

salt water pool

,

steam room

,

relaxation areas.

Sunsets and beach walks.
Unlimited herbal tea and filter water.
Two massage over the duration of the training.
Welcome package and graduation party.
Pick up and drop off at Ferry.

Assistance with Motorbike and bicycle rental.

Laundry Service.
15% Discount off a yoga or detox retreat within a year of the completion of your training.
Free Wi-Fi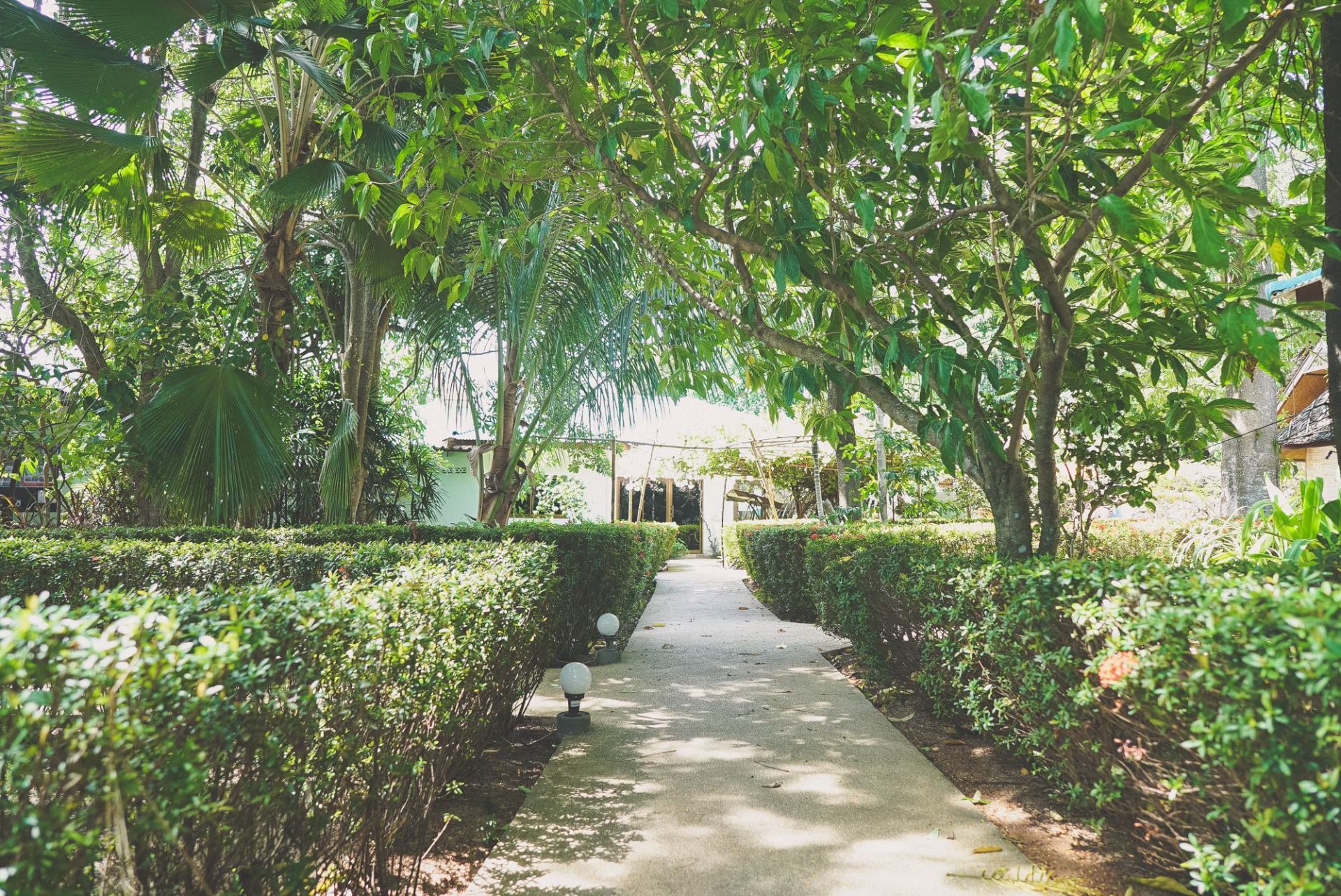 Program Details
Upon successful completion of this training course you will be equipped with:
The ability to sequence and teach a dynamic, vinyasa style asana class to a variety of levels
The ability to sequence and teach a gentle, restorative style asana class
The interpersonal skills needed for successful teaching practices
Your own personalised asana practice
Your own personalised seated practice
An understanding of yoga anatomy, both subtle and contemporary
An understanding of the greater context of Yoga including its textual basis and modern interpretations
A personal and experiential understanding of yoga philosophy
Business of Yoga skills
A 100-hour Yoga Alliance certificate that is internationally recognised
Our program meets and exceeds all yoga alliance requirements. Your 100 hour program features the following
Comprehensive asana instruction in dynamic and yin forms
Daily pose clinics and workshops
Practical yoga anatomy curriculum
Practical yoga philosophy curriculum
Dynamic and very hands on teaching curriculum – you will practice teaching both yin and yang forms
Extensive practicum experiences including on line and in person experiences
Basic Sanskrit
Ethics of teaching and scope of practice
Yoga for self care and self healing
The yoga lifestyle
All instruction in English so you must be able to speak and read English at conversational level
You must be able to participate in a group learning experience and be willing to accept and provide feedback in an objective and constructive way.
Some yoga experience but you do not have to be advanced
No need to be flexible.
Dates
| | |
| --- | --- |
| Month | Training Dates |
| September, 2021 | Sept 5–18 |
| February, 2022 | Feb 10 – 26 |
| April, 2022 | April 10 – 23 |
| July, 2022 | July 24 – August 6 |
Pricing
Starts at $1,250, and depends on the type of accommodation (see the table below).
We are offering you a limited early bird discount of $300 on all of our plans, if you pay the deposit at least 6 weeks prior to the training.
A deposit of $350 will reserve your spot. Fully refundable in the event of Covid restrictions.
| | |
| --- | --- |
| Type of Accomodation | Price |
| Dorm Accommodation (Shared) | $1,425 |
| Garden Room (Shared or Couples) | $1,480 |
| Garden Room (Private) | $1,590 |
| Elevated Bungalow (Shared) | $1,680 |
| Elevated Bungalow (Private) | $1,865 |
Discount available for residents of Thailand and Koh Phangan. Contact us for details.
Accomodation Types
Our mixed gender dorm rooms can accommodate up to 4 people. They are simple yet comfortable and include the basics of what you will need. Just steps from the studio.
We have both private and shared garden rooms. All feature balconies overlooking our lovely garden. Sea breezes will keep you cool.
We have both private and shared elevated bungalows. All feature lovely balconies looking out at the sunset.
Schedule
| | |
| --- | --- |
| Time | Activity |
| 7 – 8:45am | Morning Yoga |
| 9 – 10:30am | Breakfast & Break |
| 10:30 – 1pm | Theory/ Lecture |
| 1 – 2pm | Lunch |
| 2 – 3:15pm | Theory/Lecture |
| 3:30 – 5:45pm | Afternoon Yin |
| 6:00pm | Dinner and Rest |
We are a Yoga Alliance accredited Registered Yoga School (RYS)

About our Center
Our lovely center has exceptional amenities and is directly across the road from a beautiful beach and bay. Read More
Koh Phangan Island – Ananda Yoga & Detox Center
Program Instructor — Melissa
Melissa is a certified e200 & 500 hour registered yoga teacher from Southern California. Trained in Ashtanga Vinyasa, Hatha Alignment, Yin Yoga, Yoga Nidra and Reiki Healing she is known for her precise instructional queues, gentle nature, therapeutic voice and never taking herself too seriously.
Melissa believes in the transformational power of yoga and aims to help others experience themselves in new ways. She encourages her students to approach their yoga practice free from judgement and comparison, allowing students to cultivate self-awareness while creating a space that's comfortable for all levels. "Hold yourself to a standard of grace, not perfection."
Testimonials
Melissa is one of the best people on this planet. Warm, caring, competent, honest, funny and helpful every day. I could not have asked for anyone better.
— Pippaluk, 200 hr Yoga Teacher Training




The food was delicious and healthy, the staff was really pleasant and patient, the location is beautiful and the facilities offer a wide variety of wellness activities, especially the incredible salty swimming pool and the massages we are entitled to.
— Natalia, 200 hr Yoga Teacher Training

My experience at Ananda was amazing. The place is really beautiful and close to the beach. You can easily rent a bike or a scooter to ride around the island (when you have time!), but you can also enjoy hanging around the resort, which has a beautiful garden area and saltwater pool.
— Andrea, 200 hr Yoga Teacher Training