At Ananda Yoga & Detox Center, we provide a full range of wellness services to accommodate your needs.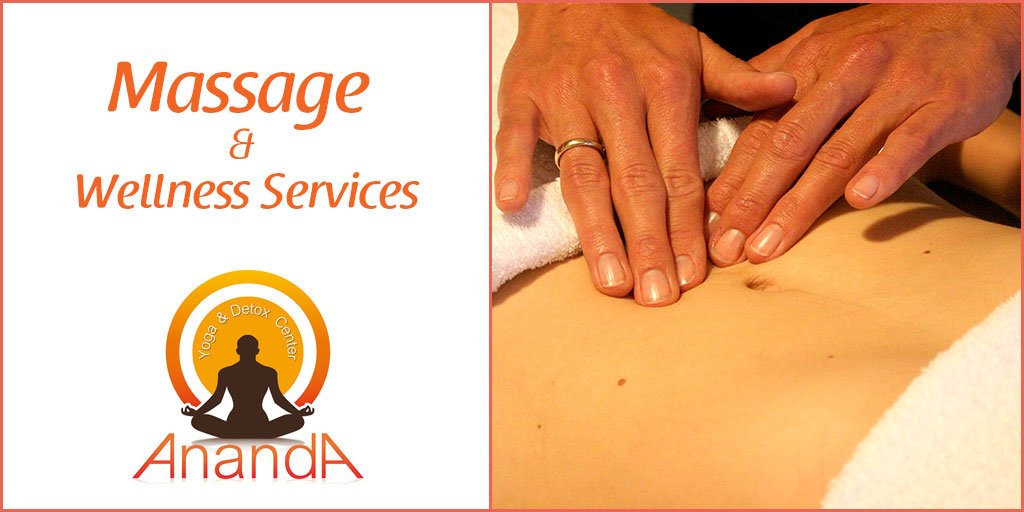 Koh Phangan, Thailand Wellness Services
In addition to our Detox Programs and our unique blend of Thai and relaxation massage, we can pair you with world class professionals that offer a range of massage and energy techniques to assist you in revitalization and rejuvenation.
Reiki
Highly effective during detox and fasting, an ancient Japanese hands on healing technique that uses life force energy to promote your innate ability to heal and balance the subtle energies of the body.
Chakra Balances
Magnet Therapy
Transformational Healing
Akashic Reading
Taoist Abdominal Massage
Primarily focused on the abdomen, all systems of the body are addressed with this massage technique, including: digestion; respiration; nervous, reproductive, and the immune system. Stimulates internal organ efficiency as well as emotional balancing.
Shiatsu
Cranio-Sacral
Hypnotherapy
Hypnotherapy accesses the hidden potential of your subconscious mind to help you overcome limiting habits, behaviour and phobias. It can help you to lose weight and maintain healthy eating habits, stop smoking, release anxiety, become more confident, heal your body and much more.
Numerology
Numerology uses your date of birth and name to reveal your purpose and destiny. It highlights karmic lessons and debts which may be preventing you from living life to full, and provides realistic solutions on how to overcome them.
It presents an accurate picture of the unfolding cycles of your life – monthly, yearly and long term – and can suggest courses of action and predict outcomes of events.
and More!
Whether you're staying for a few days, or for one of our longer retreats, let us help you rediscover your center of well-being.
*All Wellness Services may change seasonally.