You may benefit from one-on-one private yoga instruction if:
You're nervous about attending your first class.
You want therapeutic advice on issues related to your body.
You're curious about a one-on-one approach to learning yoga.
You need special attention or modifications that are otherwise disruptive to a regular class.
You want to advance your practice and understanding of specific poses and topics.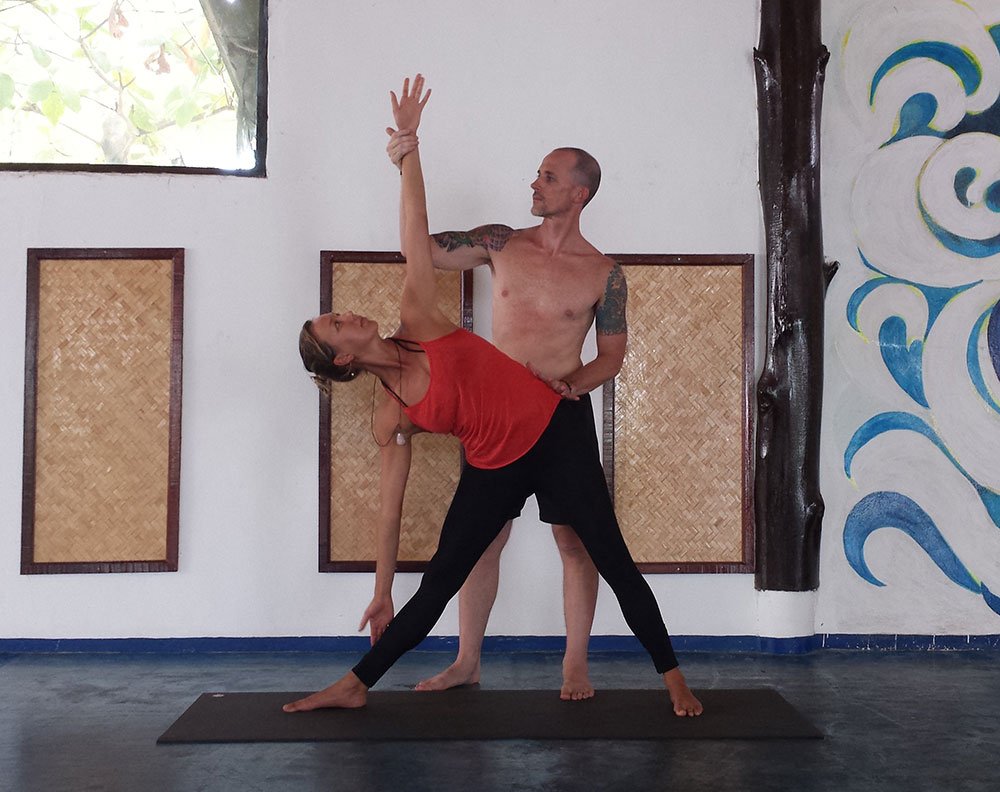 Professional Private Yoga Instruction
Our yoga teachers on staff include teachers trained in postural assessment and corrective strategies.
Contact Us about your interest in private one-on-one yoga instruction.
Depending on your circumstance, we may ask you to come in for an in-person consultation.
Your private yoga training will be scheduled in advance, so that the teacher has time to assess, research, and apply the appropriate methodology required to help you.
Additional Reasons for Private Instruction
I'm nervous about attending my first class.
This is a natural feeling, and nothing to be ashamed of. However, you're on Koh Phangan. It's one of the best places in SE Asia to practice yoga. Let us help you overcome this nervousness!
In this one-on-one session, we will:
Introduce you to studio etiquette, so that you will walk into your next class with an idea of what to do
Provide an explanation and overview of basic yoga philosophy, and typical class structure
Familiarize you with basic poses and breathing techniques that you'll likely see in your first class.
I need advice about my body's physical problem.
Many people have joint and muscle issues that are aggravating, but not severe enough to seek medical attention for.
Our teachers are familiar with anatomy and physiology, and can:
Refer you to seek medical attention if appropriate.
Assess your ranges of motion and posture to possibly determine the cause of your aggravation.
Provide exercises and techniques that can help you to rehabilitate.
I have a hard time in class because the poses are too challenging for me.
Sometimes our bodies need a lot of extra care and attention that a teacher is unable to attend to in a class setting.
In this one-on-one session, we can:
Address common modifications and contraindications for the yoga poses that you have problems with.
Teach the proper use of yoga props so that you can successfully modify the pose to your physical ability.
Provide guidance on choosing the appropriate classes and teachers for your body and skill level.
I have a good practice, but there is a pose, or theory that I don't understand.
There is a pose or concept that you've been trying to master or understand, but you just can't seem to figure it out.
Our skillful and knowledgeable teachers can:
Provide insight and thorough instructions to help you unlock the next stages of a pose for you.
Direct you to the proper resources, books, videos, and programs for your continued learning.
Analyze, evaluate, and address physical limitations in pose work, and create a plan for addressing those limitations.