See All of our Detox Program Rates, Information, and Add-Ons
This 7.5 day detox program is the most popular. It takes exactly seven days to cleanse the entire bloodstream by fasting, and seven days to thoroughly rid the lymph system of toxins. This program is comprised of seven days of fasting, herbal detox products and 15 colemas to cleanse the colon. Access 7 one hour massages, 7 yoga classes and daily access to our herbal steam sauna & saltwater swimming pool.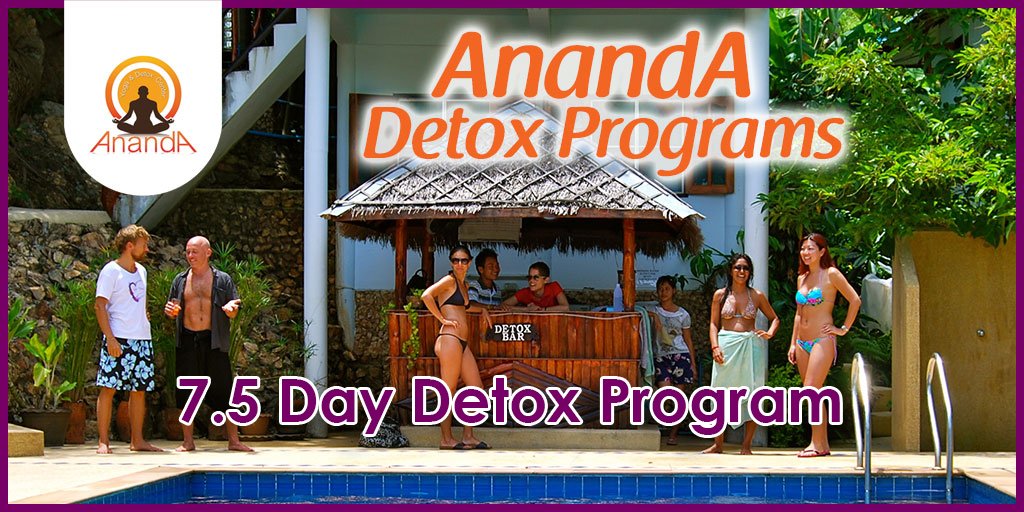 7.5 Day Detox Program Cost
The price of the 7.5 day detox program is:
18,000 baht (the price does not include accommodation).
Accommodation for the 7.5 day detox program is 8 nights.
Every day, all of our detox programs include:
1 hour detox massage (a combination of Thai and Relaxation massage)
1 yoga class per day (except Sundays)
Herbal steam sauna
Detox herbs (5 times per day)
5 Detox shakes
2 self-administrated colemas (with organic coffee or garlic)
Fresh carrot juice made by using a performent juicer that keeps the enzymes alive
Fresh coconut water
Homemade vegetable broth
All drinking water
Free WiFi
Electrolytes or ginger tea (if needed)