See All of our Detox Program Rates, Information, and Add-Ons
This 3.5 day detox program is designed for people who do not have the time to do a longer program but still want to experience the detoxification process and prepare their bodies for a future 7-day program. This program is comprised of three days of fasting, herbal detox products and 7 colemas to cleanse the colon. Access 3 one-hour massages, 3 yoga classes and daily access to our herbal steam sauna & saltwater swimming pool.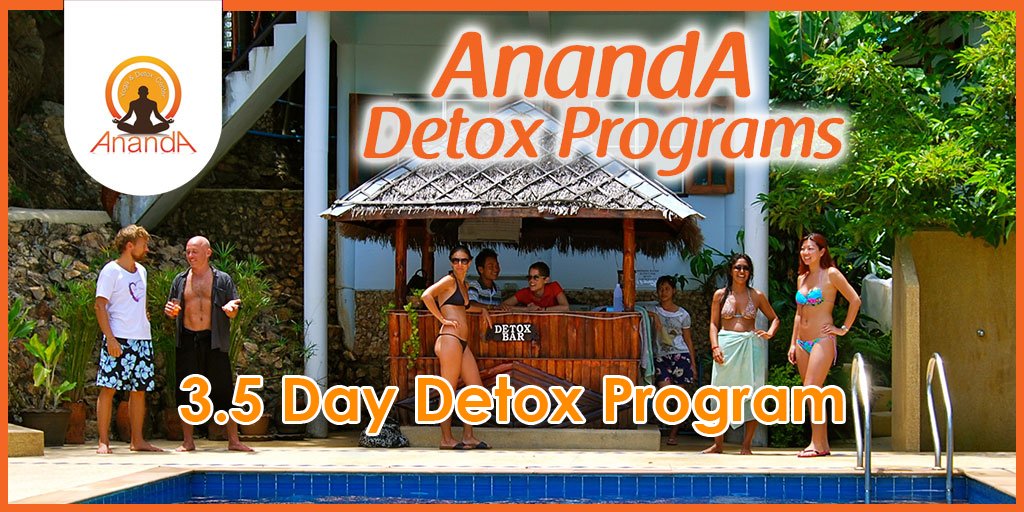 3.5 Day Detox Program Cost
The price of the 3.5 day detox program is:
9,000 baht (the price does not include accommodation).
Accommodation for the 3.5 day detox program is 4 nights.
Every day, all of our detox programs include:
1 hour detox massage (a combination of Thai and Relaxation massage)
1 yoga class per day (except Sundays)
Herbal steam sauna
Detox herbs (5 times per day)
5 Detox shakes
2 self-administered colemas (with organic coffee or garlic)
Fresh carrot juice made by using a performent juicer that keeps the enzymes alive
Fresh coconut water
Homemade vegetable broth
All drinking water
Free WiFi
Electrolytes or ginger tea (if needed)